These are the shortcuts we'd use if we were looking.
Allison Smith, Monster contributor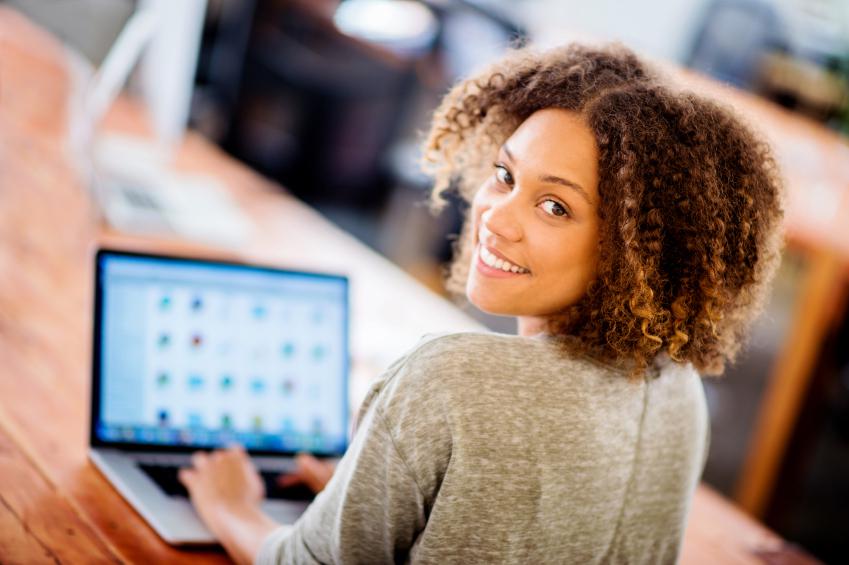 Use these tips to take some stress off your job search.
The Internet is rife with lists of life hacks—clever little tricks to help you save time, stay organized or otherwise solve pesky problems.
But where is the definitive list of job-searchhacks? Job searching, like life, could use a few shortcuts, too. Who wouldn't want to cut time off the laborious process of trying to find your next move, and get to the cha-ching of a job offer a little faster?
Well, that's where we come in. At Monster, we know the ins and outs of the job-search process. So without further ado, here are seven things we think everyone should be doing to shave time and stress off their job search.
1. Copy the keywords
Want to make sure your resume gets past the "robots"—a.k.a. the applicant tracking softwarerecruiters use—and into the hands of the hiring manager? Use appropriate keywords in your resume and cover letter.
How do you know which keywords to use? That's easy: They're right there in the job description, says Lynda Spiegel, an HR professional based in New York City, and founder of Rising Star Resumes. If they're looking for someone to "manage the sales pipeline" and target "Fortune 500 companies," make sure you use those same words in your own materials. And while you're at it, pick some lively verbs to impress the humans who, you know, actually read your resume.
2. Get an edge with a cover letter
Not all job ads require a cover letter, but including one gives you an edge. "Most applicant tracking systems scan both the letter and the resume," says Marilyn V. Santiesteban, assistant director of Career Services at The Bush School at Texas A&M in College Station, Texas. "The cover letter gives you an additional opportunity to provide keywords."
Because you'll be using a cover letter for every job you apply for, you should make a template and customize the messaging, says Janell Moore, a recruiting and career specialist with Broadband Expert, based in Fort Lauderdale, Florida. This way you can customize them for different employers and save time on your applications.. But let's layer a hack upon a hack: You can use Monster's template samples to get you started.
3. Take the resume 'upload' shortcut
If you ever have to choose between filling out an online application or uploading a resume, it's in your best interest to upload the resume, says Sean Kogan, a managing partner and co-founder of Recruiting in Motion in Toronto, Canada. Your resume will look how you want it to instead of getting lost in the online application format. Oh, and you'll save time. Sweet.
4. Keep a job interview cheat sheet
This is an easy one to overlook. Take 20 minutes to write down everything that you've accomplished during your time at different jobs, says Susan C. Foster, an executive coach based in Huntsville, Alabama, and author of the It's Not Rocket Science: Leading, Inspiring, and Motivating Your Team to Be Their Best.
This is your job interview cheat sheet. You never know when you'll need to hustle to the phone for an interview. Keep this bullet-point list on file, and it will be ready to go whenever you need it. It will be easier to recall your successes if they're already typed out and ready to go.
5. Help headhunters find you
Not to toot our own horn, but you might want to set up an account on Monster. It's the easiest hack of the bunch, and it will put your resume and profile in front of recruiters from the start.
6. Get relevant job listings delivered to you daily
Once you're registered with Monster and logged in, whenever you do a job search, you'll see a box on the right side of your screen that says "Get jobs by email for this search." Click the "Email me jobs" button and click on "edit" next to "My Saved Searches" to adjust the frequency. This way, you'll get those jobs delivered to you so that you won't miss anything good.
7. Check in regularly
Know this: Job searching is a marathon, not a sprint. Persistence is key—you have to keep on it to see optimal results. Could you use some help with that? Download the Monster app. It's 100% free and the highest rated job app. See something you like? Swipe right. It's that simple. It's perfect if you've got some time to kill during lunch or a break—or, you know, if you feel like doing a little constructive procrastinating. New jobs are posted constantly, so check in often. Bonus: You can use the app to discreetly job search at your current job. After all, what's weird about you scrolling through your phone? Your co-workers and boss won't suspect a thing.