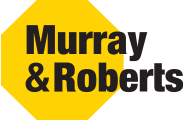 Remuneration: Market related
EE position: Yes
Murray & Roberts Cementation invite suitably qualified candidates to apply for the position of Artisan Timberman. The successful candidate will report directly to the Foreman Engineering. The company will provide remuneration and benefits relevant and appropriate to the position. Preference will be given to Historically Disadvantaged South African (HDSA) candidates. Applications only open to South African Citizens / Permanent Residents.
The successful candidate will be responsible for, but not be limited to:
Effective daily team supervision and take charge within agreed parameters in line with legal and safety protocols
Effective engineering maintenance, repairs and construction services to the shaft and station areas in line with quality standards and procedures
Perform planned shaft examinations, identify sub-standard / non-conformance issues e.g. mechanical, electrical, air, water and cabling problems and resolve in line with procedures
Safe and timeous timberman activities, including, on-level installation and repairs, manage and control shaft spillage and belt and loading levels, effectiveness of pipe and equipment installations and blast hanging boxes, tips, shoots etc.
Sign legal declarations for a workplace, record and be in charge of explosive usage within area of responsibility
Participate in the waiting place / pre-shift meetings to ensure desired parameters related to quality, quantity, cost and safety are understood
Effective risk management and compliance with DMR, M&RC and Client's policies, procedures, standards and safety protocols
Effective communication at all levels to ensure safe and timeous workflows
Effective self and team management in alignment with M&RC's values
Suitable candidates must possess the following minimum qualifications and skills:
Grade 12 or NQF 4 equivalent
Certified Competent as a Shaft Timberman
Blasting Certificate (Scheduled Mines) /
Onsetter Certificate
Basic Rigging Certificate
Good English verbal and written communication skills
Ability to lead a team and take legal accountability for the workplace
Ability to identify rock strata conditions and their relevant supports
Medically fit for underground physical work
Suitable candidates must have the following work experience:
At least 2 years of experience as a Timberman in an underground mining environment
Experience in being able to take charge of a crew and taking legal accountability
Knowledge of shaft sinking, bank operations, vertical shaft equipping and civil construction
Knowledge of shaft loading systems and loading conveyors
Knowledge of operations and legal requirements relating to the Explosive Magazines or Explosive Master
The Recruiter may amend, delete or expire jobs at any time without notification.
Murray & Roberts reserves the right not to proceed with filling the position.
An application will not in itself entitle the applicant to an interview.
If you do not receive any feedback on your application within 4 weeks from the closing date, please consider your application unsuccessful.