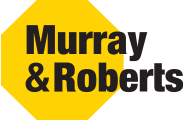 Remuneration: Market Related
EE position: Yes
Responsible for planning, implementing and maintaining administrative systems to support the Plant Yard operations and identifying strategies to streamline administrative processes. Oversee daily running of workshop and stores. Get plant to site timeously in good running order. Organize drivers and deliveries to site.
KEY RESPONSIBILITIES
Facilitate the reliable and adequate flow of information across teams to enable efficient business operations.
Assist the Yard Manager to establish and maintain administrative functions across the operation.
Conduct regular stock-takes and cycle counts on all inventory and consumables.
Maintain an office filing system including paper files/file cabinets, shared electronic files.
Prepare, type, format and proofread a wide variety of documentation including reports, correspondence, memos etc.
Capture Timekeeping, overtime, standby and callouts and also consolidate and capture of internal monthly hours.
Log all IT-related issues with IT Department and follow up
Assist with the purchasing of Project related goods and services and coordination of the associated logistics.
Build and maintain credible relationships with key internal and external stakeholders.
Assist the Plant Manager by collating information required to execute daily, weekly and monthly reports
Procurement: Obtain and follow up on quotes, Raise purchase requisitions, expedite orders, review and receipt invoices and action discrepancies as necessary
Manage and control office consumables including office supplies, postage system, kitchen supplies, printer and copier supplies, stationary, etc.
Any other duties as reasonably directed by the Yard Manager
Administer and process all Petty Cash transactions within the set parameters (maintain float, receive issue receipts, prepare and submit reimbursement claims weekly)
KEY PERFORMANCE INDICATORS:
Oversee yard operations and maintenance to plant and equipment.
Petty cash control
Policies, Procedures and Standards distribution and communication to yard teams and oversee total compliance
Timeous order capturing and expediting
Inventory coordination and management
Administration and monitoring of SHEQ program and standards
Deliveries to projects dispatched on time
Accurate timekeeping
Driver Management
QUALIFICATIONS:
Matric (Grade 12)
Tertiary qualification in logistics / supply chain management / maintenance is an advantage
Valid driver's license Code 8 (EB)
EXPERIENCE:
High job demand in tight turnaround time requirement
Experience in a construction/ mining industry will be an advantage.
Demonstrate knowledge of MS Office and JDE ERP systems
 Experience in a Project administration department preferably in a warehouse environment
The Recruiter may amend, delete or expire jobs at any time without notification.
Murray & Roberts reserves the right not to proceed with filling the position.
An application will not in itself entitle the applicant to an interview.
If you do not receive any feedback on your application within 4 weeks from the closing date, please consider your application unsuccessful.